Toyota Tire Centre in Stellarton, Nova Scotia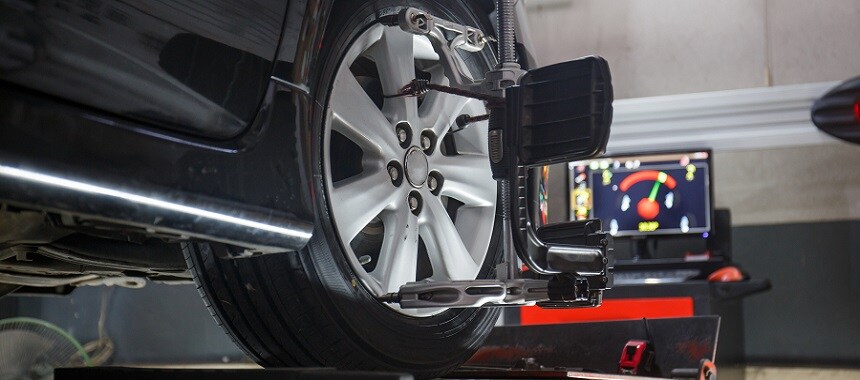 Toyota Tire Centre in Stellarton, Nova Scotia
Keeping you safe and your vehicle planted on the road are your wheels and tires, the most crucial component for your vehicle's grip and traction. Although tires are the only point of contact between the road and your vehicle, many drivers neglect to replace their tires on time for various reasons. To ensure that your vehicle's tires are in good condition and that they are the appropriate specification for your model, make sure to speak to our Parts Centre. If your tires require rotation, checks, or replacement, our factory-trained technicians in the Service Centre will take care of everything you need.
Importance Of Using The Appropriate Tires
Tires are essential to ensure your safety during long road trips or daily commutes around town. When shopping for tires, you will want to match the new set with the specifications outlined by the vehicle's manufacturer. Those specifications include size, rubber type, tread pattern, weight load rating, and speed limitations for tires to match the capabilities of your vehicle. To ensure that you are purchasing the correct tires for your vehicle and driving conditions, contact our experts at the Service Centre. We have a vast selection of tires to fit all makes and models, including all-season tires, winter tires, light truck tires, SUV tires, and much more.
Importance Of Using The Appropriate Rims
Equally important as tires are the rims, which also have many different types, designs, and materials. If you are looking for the most stylish-looking set of rims, you will want alloy wheels, while steel wheels are perfect for those looking for a budget-friendly option. Steel wheels are also the popular choice for winter driving as many use them as their second set. Although those are the common types of wheels purchased, we also stock wheels for trucks and SUVs, making us the ideal dealer to visit in Stellarton, Nova Scotia, for all your tire and wheel needs.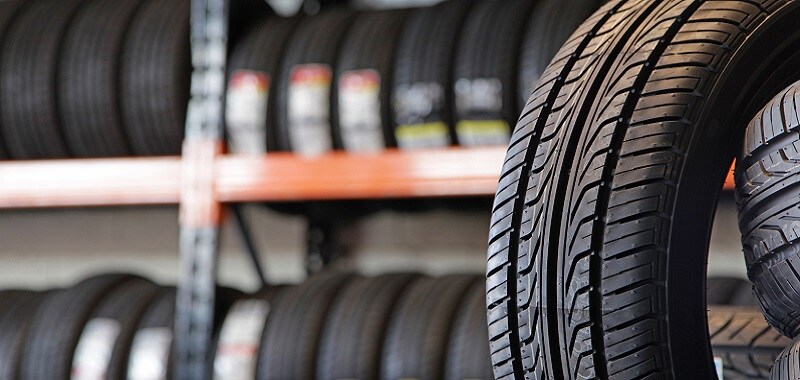 Tire & Rim Accessories
When you get a new set of wheels that make your vehicle look better, you might also want to change your lug nuts to match the wheel's colour. With new lug nuts, you can opt for a locking set to deter thieves away from stealing your new set of wheels. Available are wheel covers for steel wheels, along with centre hub caps, giving your vehicle even better looks.
Tire & Rim Packages
Depending on your specific needs, you might want to opt for a package that includes rims and tires. By choosing to purchase a package, you will have tires and rims that are perfectly matched for your vehicle, and you won't have to swap your tires onto the same set of rims during seasonal tire swaps, saving you money in the long run.
Order Your Tires
To get the exact tires that fit your vehicle perfectly, please speak to our Service Centre to inquire about ordering your specific set of tires. Various brands and sizes are available at our dealership, and if your tires are not in stock, we can quickly order them and install them onto your vehicle. When you choose to get your tires from us, you will benefit from timely service and incredible customer service.
Schedule a Service Appointment
Regardless of what your vehicle might need, you can always trust our friendly associates at Anchor Toyota to take care of all your automotive needs. You can schedule a service appointment to bring your vehicle into our dealership for maintenance or repairs at your earliest convenience. For further savings, make sure to check out our Part Specials to browse the available deals.
Make an Inquiry
Hours
Monday

8:00 AM - 6:00 PM

Tuesday

8:00 AM - 6:00 PM

Wednesday

8:00 AM - 6:00 PM

Thursday

8:00 AM - 6:00 PM

Friday

8:00 AM - 6:00 PM

Saturday

9:00 AM - 2:00 PM

Sunday

Closed