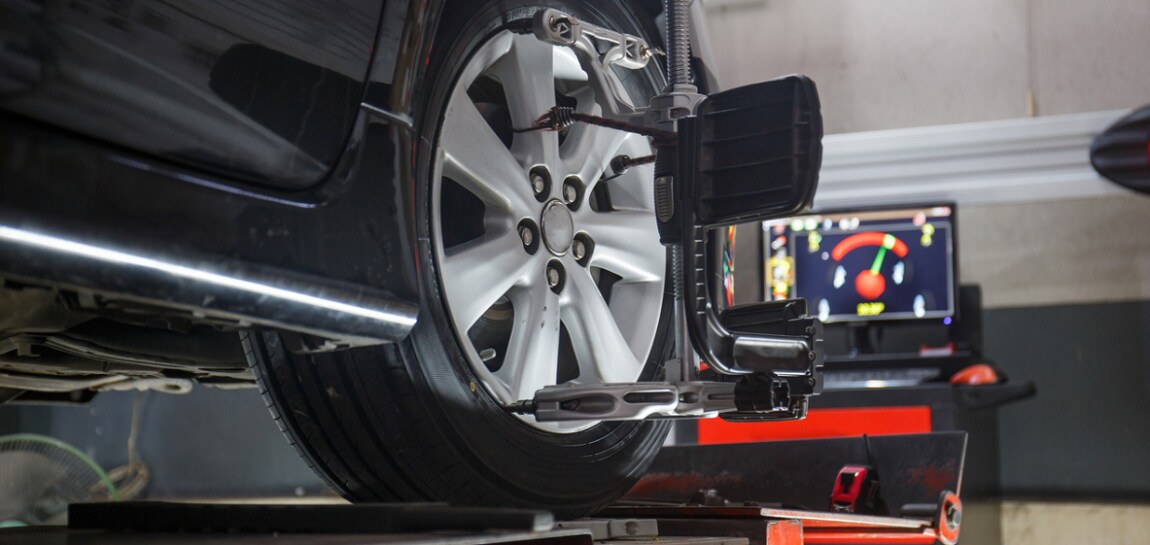 Toyota Service Centre in Stellarton, Nova Scotia
Regular service and maintenance are a must if you intend to enjoy your new Toyota or pre-owned car to the fullest. If you're based in Stellarton, NS or any of the nearby areas of Westville, New Glasgow, Pictou, Plymouth, Antigonish, or Trenton, our dealership's service centre is your ideal stop for all things maintenance. Whether your motor needs a tune-up or a wax and polish after a rough winter season, our team of experts will gladly get it back in top shape. Contact our Anchor Toyota Service Centre in Stellarton, NS today to Schedule an Appointment and see all your car servicing needs met.
An Introduction to Anchor Toyota's Available Auto Services
At Anchor Toyota, there isn't a service or maintenance request our team can't handle. Our certified technicians can tackle anything from oil changes to brake adjustments with minimal delay using only OEM parts. These components are designed for quality, performance, and durability to ensure that everything in your vehicle is compatible and working in harmony. Here are just a few maintenance services offered at Anchor Toyota:
Motor oil is what keeps your engine running, which is why we can't stress the importance of regularly scheduled oil changes enough. Not only does oil reduce friction in the engine's components, but it also lubricates them and forms a seal between the cylinder walls, pistons, and rings. If you're unsure as to how often to bring your vehicle in for an oil change, consult your owner's manual or ask one of our technicians the next time you visit us for service.
This service ensures that your suspension's components are set to the proper angles. Proper front-end alignment can prolong your tires' lifespan and enhance your vehicle's fuel efficiency. If the wear on your front tires is uneven or if your car begins drifting when it should be driving straight ahead, it's probably time to book a front-end alignment at Anchor Toyota. We'll have your vehicle back on the straight and narrow in no time.
Simply put, if your engine isn't running right, your car isn't running right. Luckily, your owner's manual will tell you when to schedule a tune-up with our service centre. We'll conduct a thorough inspection and see if any parts in your ignition system - like spark plugs - need replacing. Contact us today to book your next tune-up, and remember to visit us online to check for our ongoing service specials.
Rotating your tires can do a lot for your driving experience. This routine service evens out your tires' wear and keeps the tread uniform, allowing traction to remain consistent across all four of them. Tire rotation also improves your vehicle's cornering and braking performance and gives us a chance to inspect them for damage and proper air pressure.
Schedule Your Service Appointment with Anchor Toyota Today
Whether you drive a New Toyota vehicle or one of our Used Cars, our service team will be happy to do its part to ensure that you enjoy it for the long haul. If your motor could use a bit of TLC, you can schedule your service appointment from the comfort of home in just a few minutes with our user-friendly online form. Just fill out your contact and vehicle information, your preferred date and time, and the kind of service you require, then we'll take it from there. For more on how we can serve you and your vehicle, feel free to get in touch with us at Anchor Toyota today.
Schedule Service
Your privacy is important to us.
Anchor Toyota takes your privacy seriously and does not rent or sell your personal information to third parties without your consent. Read our privacy policy.
Hours
Monday

7:30am - 5:00pm

Tuesday

7:30am - 5:00pm

Wednesday

7:30am - 5:00pm

Thursday

7:30am - 5:00pm

Friday

7:30am - 5:00pm

Saturday

Closed

Sunday

Closed