Battery Inspections in Stellarton NS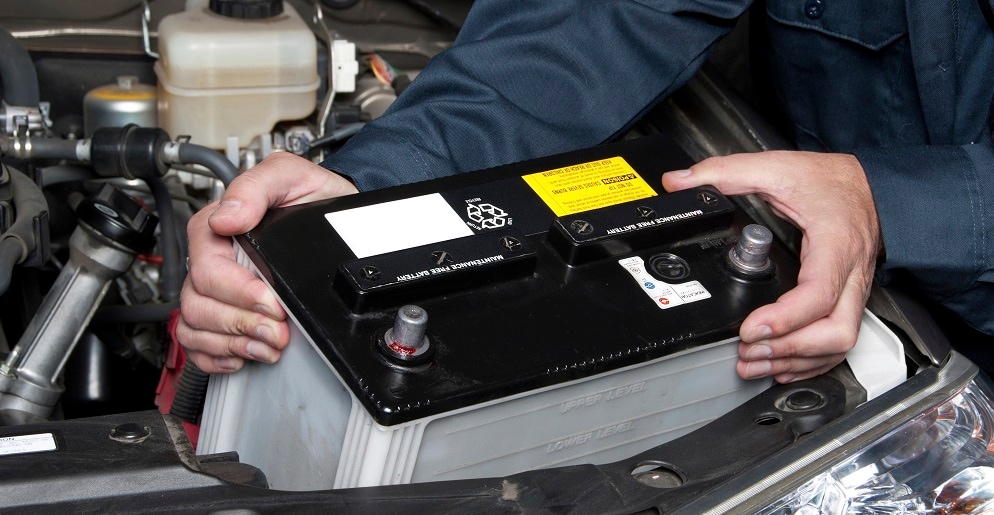 Battery Inspections in Stellarton NS
Your battery might be on its last days despite looking fine. Inspecting and testing your vehicle's battery will help identify issues early to avoid them in the future. Battery inspections check how much energy a car battery can store and help determine whether your battery requires replacing.
Why Car Batteries Fail
Regular battery inspections are crucial in keeping your battery working and safe. It is essential to know how your battery works to inspect it effectively. Battery components are in a case meant to extend battery life by reducing the impact of vibrations. A polyethylene plate sits between a negative and positive plate at the top exterior of the case.
Battery failure is common due to heat. Heat depreciates your battery life faster than chilly weather. Heat causes the battery acid to evaporate, causing internal damage. Dry air causes the battery cables to crack, leading to connection issues. Schedule a service appointment at Anchor Toyota in Stellarton, Nova Scotia, to inspect your car's battery and ensure that it's providing the power it should.
How to Inspect Car Batteries
Inspecting your car battery takes a short time to complete. Follow these steps to complete a car battery inspection.
Examine the case. Cracks at the top mean that the battery requires replacing. Wipe off dirt and ensure it is corrosion-free.
Check the terminals. If you spot corrosion at the terminals, have a technician clean them to avoid future inconveniences.
Examine the bracket. Corroded brackets require replacing because they cannot hold the battery firmly in place.
Check for warning signs, such as clicking when you turn the car on.
Examine the cables and tighten them if they are loose.
Visit Our Service Centre Today!
Contact us or visit our online Service Centre at Anchor Toyota, to schedule an appointment or find out more about our services.